Welcome to the Kuon (九怨) Wikia, a growing database focused on providing detailed information about the Japanese survival horror game, Kuon. Anyone interested in the game is welcome to edit and to help this wikia grow into a comprehensive encyclopedia about the game!
Kuon is a Playstation 2 exclusive, Japanese survival horror game. It was developed and published in Japan by From Software on April 1 (April Fools' Day), 2004, and was later published in North America by Agetec on December 7, 2004 and in Europe by Indie Games on September 16, 2005.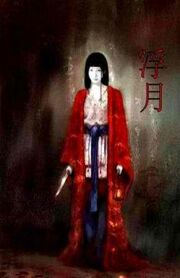 Utsuki (うつき) is one of the three protagonists of the game (the other two being Sakuya and Abe No Seimei), and the playable character of Yin Phase. She is the younger sister of Kureha and Doman's daughter.
This poll will be closed on April 5.
See the results of past polls by clicking here.